Professional wool teddy coat manufacturer.
Cashmeretex is one of the best wool teddy coat manufacturers in China who makes all kinds of wool teddy coats, lambswool coat and other wool coats. Cashmeretex has its professional lambs wool coat making workshop and worker teams. To make wool teddy coats, the wool teddy coat manufacturers need professional coat making machine systems and skilled labor workers. Only professional wool coat machine and skilled labor workers could guarrantee the perfect quality of the teddy wool coats.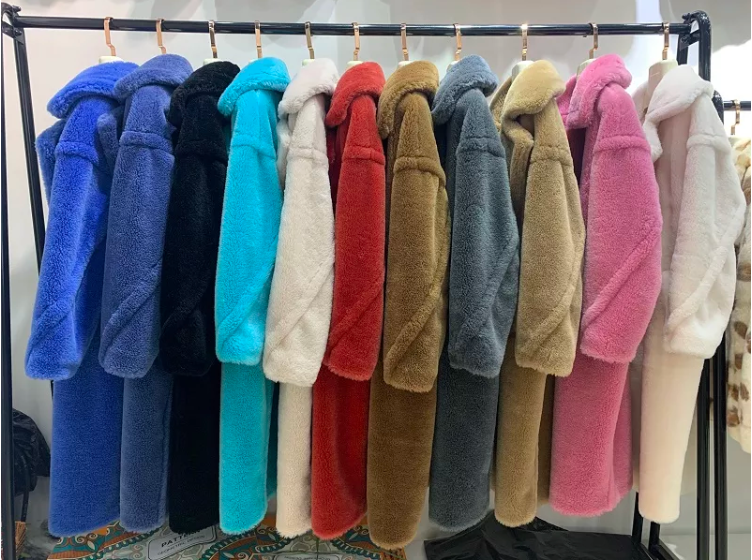 Cashmeretex could custom make the teddy wool coats or lambs wool coat in your your own logo and patterns. If you have your own designs, just let the teddy wool coat manufacturers custom make the wool coats as your own requirement. Cashmeretex could even custom make the teddy wool fabric for you. Cashmeretex has its own lambswool fabric factory which could guarrantee make any quality wool teddy fabric you want. Besides teddy wool fabrics, Cashmeretex could make other wool fabrics like alpaca wool fabrics, 100% wool coat fabric, mohair wool fabric and etc. For wool teddy fabrics, Cashmeretex has a whole color collection for customer choice. So customer can custom make the right color wool coat as they want.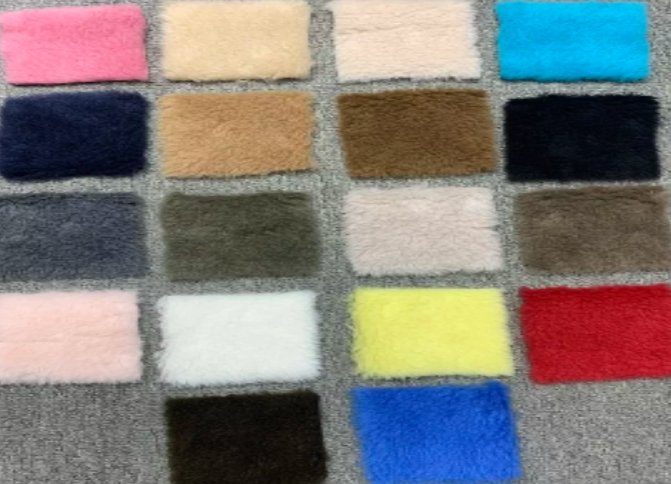 Professional Wool teddy coat supplier and lambswool coat supplier.
There is many wool teddy coat suppliers in China, Cashmeretex is one of the best teddy wool coat supplier of them. Cashmere develops many fashion styles of wool teddy coat each year. Cashmeretex has its own R & D team which designs and develops hundreds of fashion coat styles include teddy wool coats. Cashmeretex keeps ready stocks of wool teddy fabrics in various colors to make sure the quick production of the wool teddy coats and lamb wool coats. As an experienced lambswool coat supplier, Cashmeretex is strong in quick production and quick delivery for the lambswool coat orders or wool teddy coat orders. Besides being a lambswool coat manufacturer, Cashmeretex also provides lambs wool coat or wool teddy coat wholesale service as well. If you are a lambs wool coat wholesaler or teddy wool coat wholesaler, just contact Cashmeretex as your long term supply partner.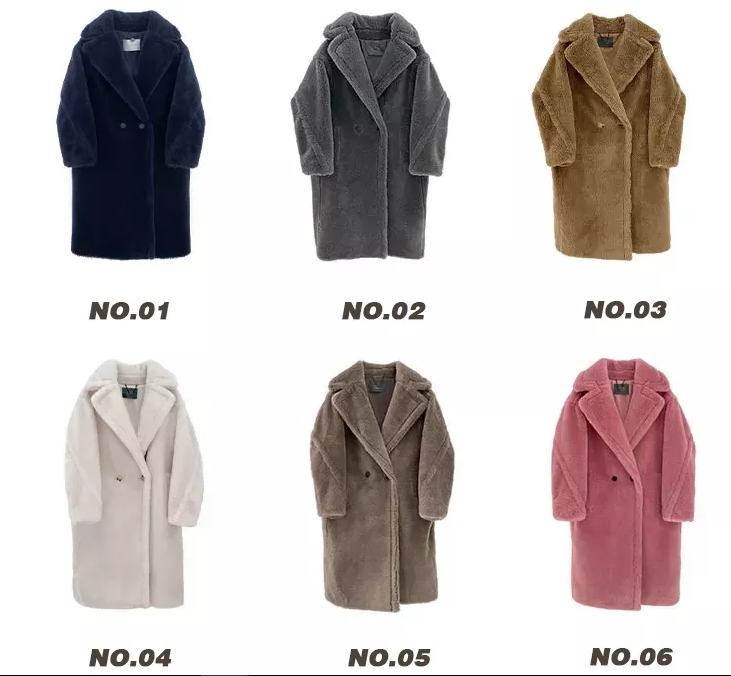 What is the normal infomation on how work with lambswool coat manufacturers?
♦ What is the lead time for teddy wool coat order delivery?
——In general we're able to handle orders of hundreds and a few thousand items within30-40 days
since order of confirmation fixed. Quanitity less than one hundred will be within 25days.
♦ Can I put my own label and logo on the teddy wool coats?
——Yes,there are two options:
1) Send your label design to us and we make them for you.
2) Send your finished labels to us and we put them on the wool teddy coats or lambs wool coats.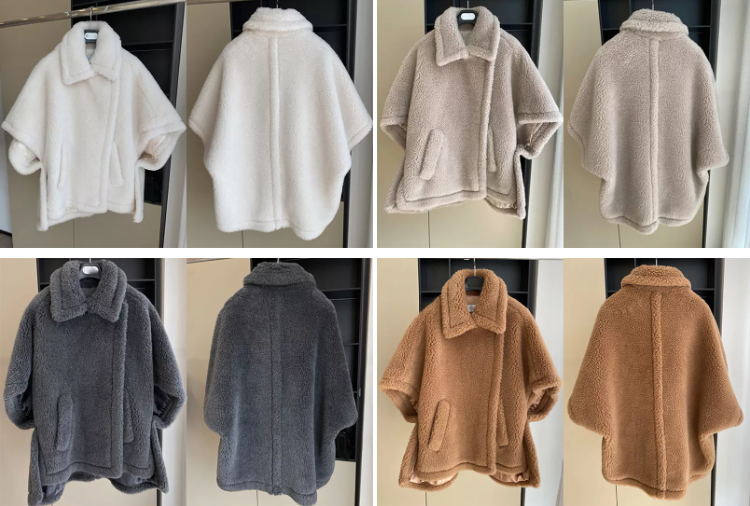 Care Tips for the wool teddy coats or lambs wool coats.
1. Usual Hanging
wool teddy coats or lambswool coats should always be hung on a broad, sturdy padded hanger to keep the shoulder from losing their shape.
2.Cleaning
If you get caught in a light rain or snow, simply shake the lambs wool coat and remove the rain drops of the coat outside.Hang it to dry in a well-ventilated room. Do not use a hair dryer, clothes dryer, or any direct heat on the wool fur. After it is dry, shake again to fluff the wool fur fibers. Do not comb or brush the wool fur, and simply smooth the fur with your hand. If your teddy wool coat gets completely soaked with water, it should be taken to a professional fur cleaner immediately so the wool coats can be
treated correctly to prevent shrinkage.
A natural teddy wool coat should be cleaned every year by a professional fur cleaner, not a dry cleaner. Even if you don't wear it often. And wool coat fabric is easy to gathers dust, oils, and odors, so professional cleaning will add luster and shine to the fur and keep it from becoming matted.
3.Off-Season Storage
Wool Fur fibers hates heat. It is not the actual hair that is affected, it is the hide or leather that can dry out, become stiff, and crack.The ideal storage temperature for wool coat is 45 degrees F and 50 percent humidity. In teddy wool coat storage vaults, the room is dark which prevents bleaching and fading of the color. Moths and other insects cannot survive at that temperature. wool fibers that are properly stored during hot weather can last up to fifty years or more. If you decide not to use a professional storage facility, Keep the wool coat in the coolest closet possible and check often if possible.